At B. Rocke Landscaping, we design and build many different styles of outdoor fireplaces and fire pits to suit your needs. These features provide versatility and appeal to any project, and serve as natural focal points for social gatherings.
There are many "DIY" fire pit kits available through various suppliers, or you may choose to have B. Rocke Landscaping construct a custom piece. The variety of material choices provides options to complement any project. The average cost for a fire pit (including install) ranges from $500-$1000, depending on the materials and specifications.
As per regulations, open fire pits must be located at least 10 feet from all combustible buildings, structures, fences, trees, or wiring. A fire must be attended at all times, with water or an extinguisher nearby. It is also beneficial to position your fire in a downwind location to avoid as much blowing smoke as possible.
Outdoor fireplaces are another popular choice for central landscaping features. One of the main benefits of a fireplace, in comparison to a fire pit, is that a fireplace employs a chimney to provide greater smoke control. Like fire pits, fireplaces are available as kits as well as custom designs.
Constructing a fireplace is much more labour-intensive than a fire pit, however, and as such the average total costs can range from $5,000 on the lower end up to $40,000 for larger builds.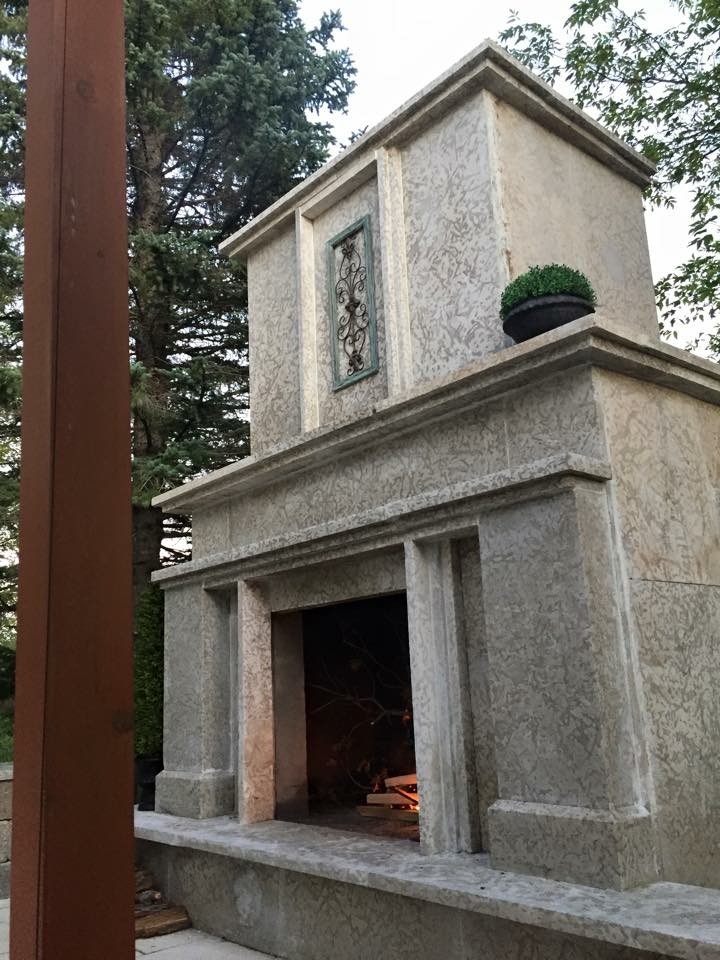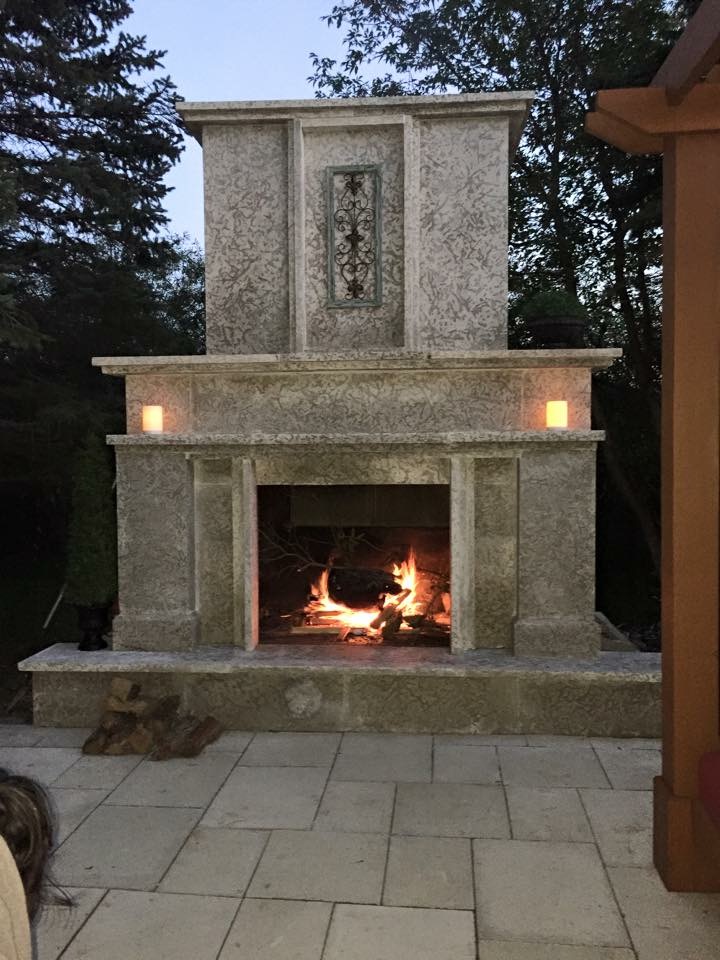 Another option is our custom Steel Tube Fireplace, which starts at $3,500. It has a contemporary style and the benefits of a stone fireplace, but at a lower cost. Manufactured from stainless steel, it is built to withstand our variable Manitoba climate.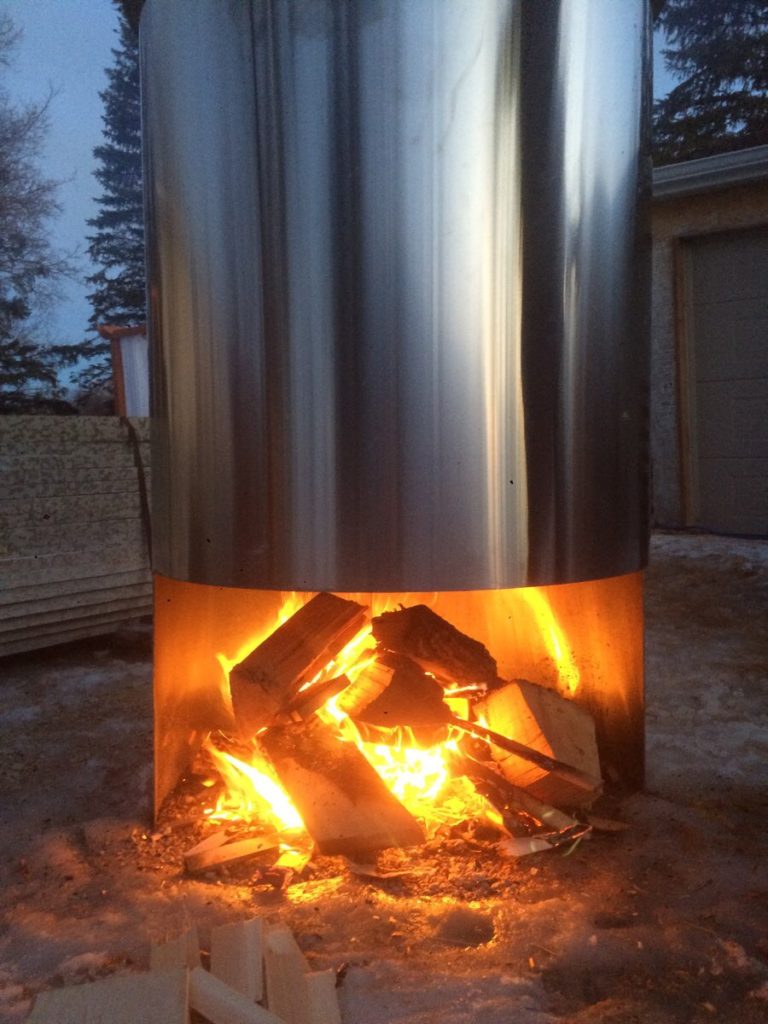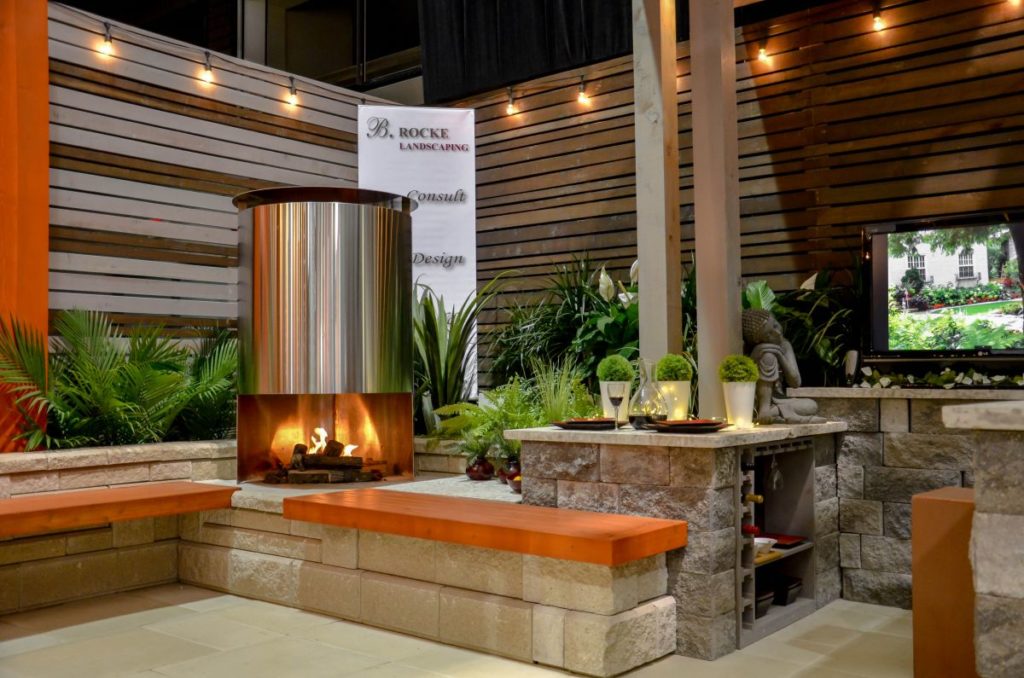 For further information on Winnipeg standards on fire pits and fireplaces, please visit:
http://www.winnipeg.ca/cms/bles/pns/pdfs/ResidentialOpenAirBurning.pdf
http://www.winnipeg.ca/cms/BLES/PNS/fireburning.stm#2