When designing outdoor kitchens or bars, it is important to consider the materiality of the countertop in the context of the surrounding hardscape and other features. The types of material typically used as countertops include concrete, granite, tyndall stone, wood, glass, and steel. Available in various shapes and sizes, we can incorporate countertops into almost any project budget. Generally, it is good practice to cover the countertops during the winter months to provide protection from weathering.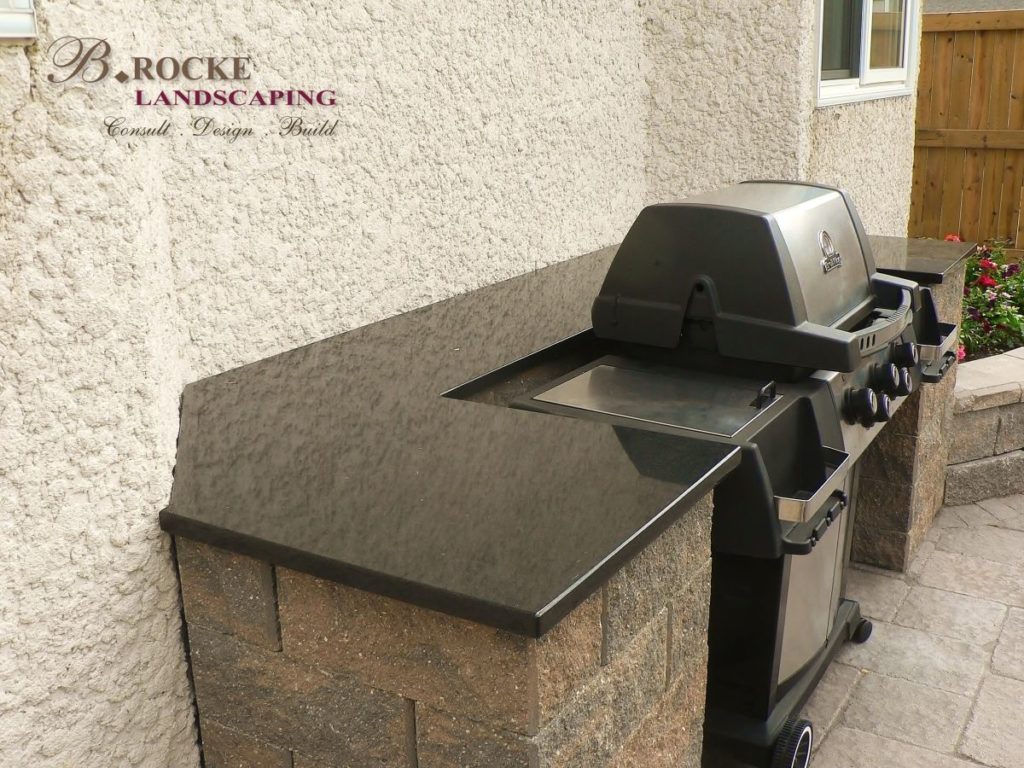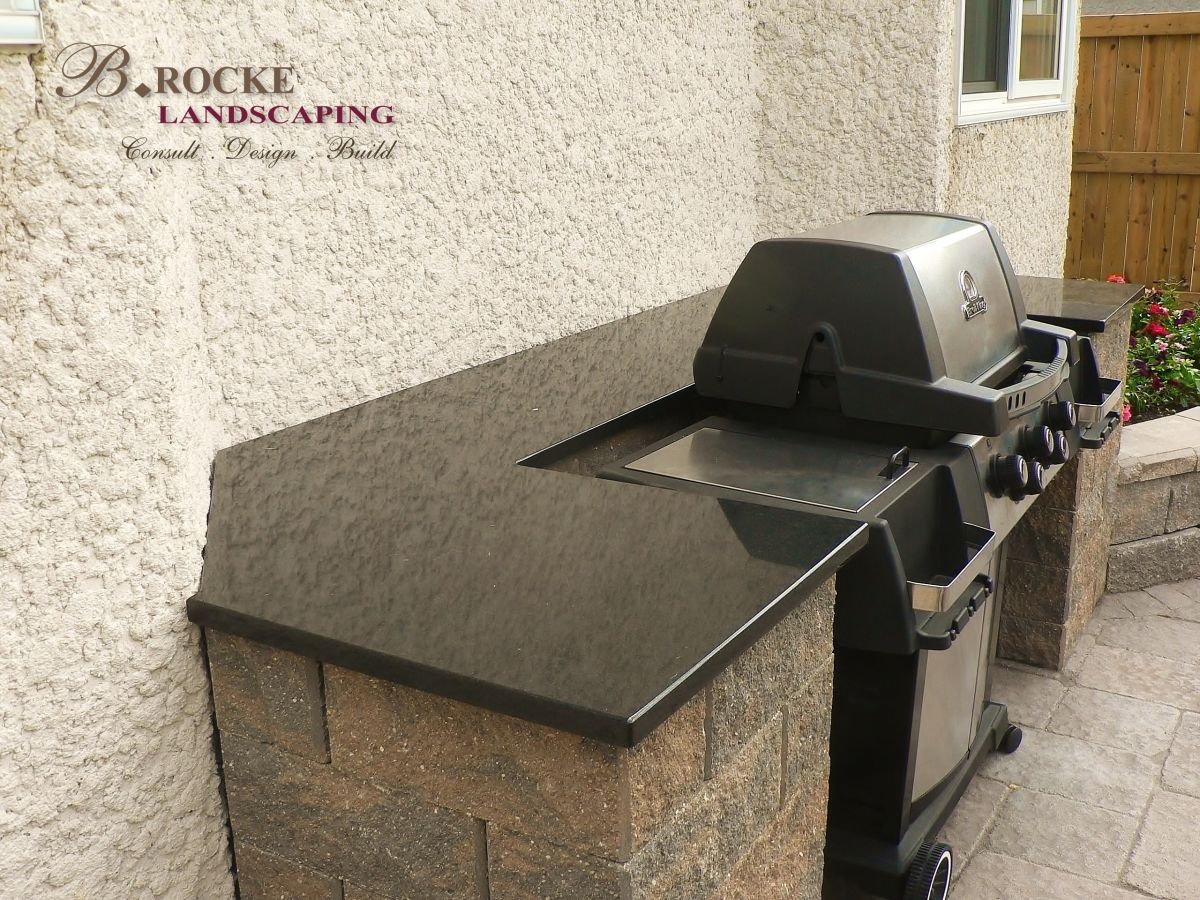 Tyndall Stone is a cost effective choice for countertops. It is a local, natural looking product that we typically use for pillar caps and counters. It is lighter in color and provides a nice contrast to the surrounding hardscape and wall features. One must be mindful when maintaining tyndall stone, as it can easily be stained by dark liquids, sap, and leaves.
Concrete is another nice choice. Our suppliers carry a selection of pre-made, concrete countertops to complement the colours and textures of their hardscape products. Custom cast concrete is also an option. Concrete is very durable for outdoor use but is vulnerable to scratching. Concrete colours will eventually fade slightly over time when exposed to direct sunlight, and will crack if not installed professionally.
Granite countertops, while generally more expensive, are the most popular choice for outdoor installation.  Granite is a natural stone that produces beautiful patterns. It requires very little maintenance and is very durable. Sealant is recommended to improve resistance to damage.
Wood is highly versatile and comes in many varieties. Staining options increase the range of colours available, and wood can be worked to fit both rustic and modern designs.
Steel is very durable, resistant to weathering, and works well for creating a sleek, linear look. It is also very easy to clean compared to some of the more porous options.
Glass, while relatively delicate in comparison to the other materials listed, has long been used both indoors and out for tables and countertops. It is ideal for smaller applications where heavier material may overwhelm the space. It is also easy to clean.