One of our showcase projects from the summer of 2013 was this riverfront property backyard renovation. Our client was looking to have a pool installed in his backyard, but with the home's proximity to the Assiniboine River there were numerous restrictions on any development. Byron and our Design Team were able take the reins of the entire design process and provide our client with engineer-stamped construction drawings.
With plans in hand, Nelson and his crew of Allan Block® Certified Wall Builders went to work.
The first step of the project was excavation for the pool, and the surrounding area needed to be carefully graded in preparation for the stamped concrete pool deck. Retaining walls were installed to structurally support the grade change. These were constructed using a combination of Allan Block ® Europa wall blocks and red granite boulders.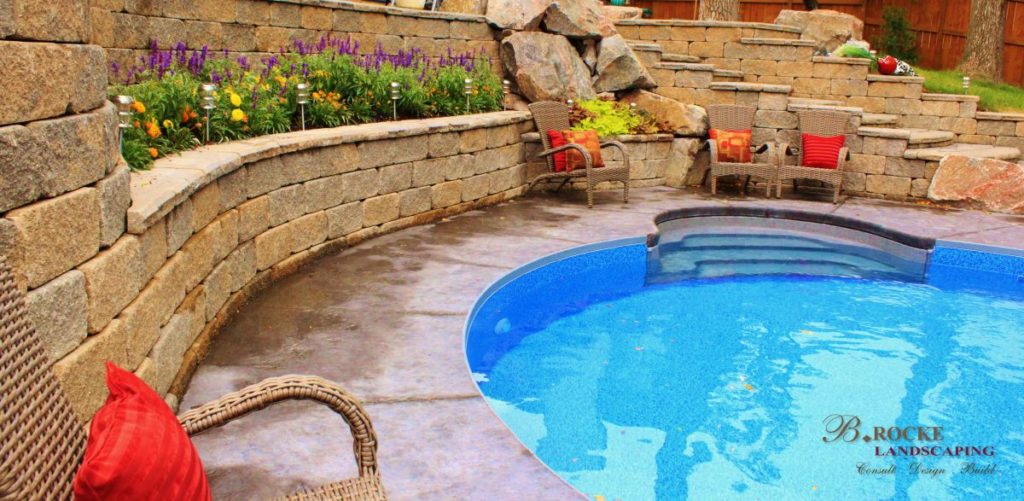 The holding strength of these products was ideal for creating the tiered wall system, as well as an impressive grand staircase. The difference in grade also facilitated the definition of two distinct areas; the upper dining area with Roman pavers and the lower pool deck level.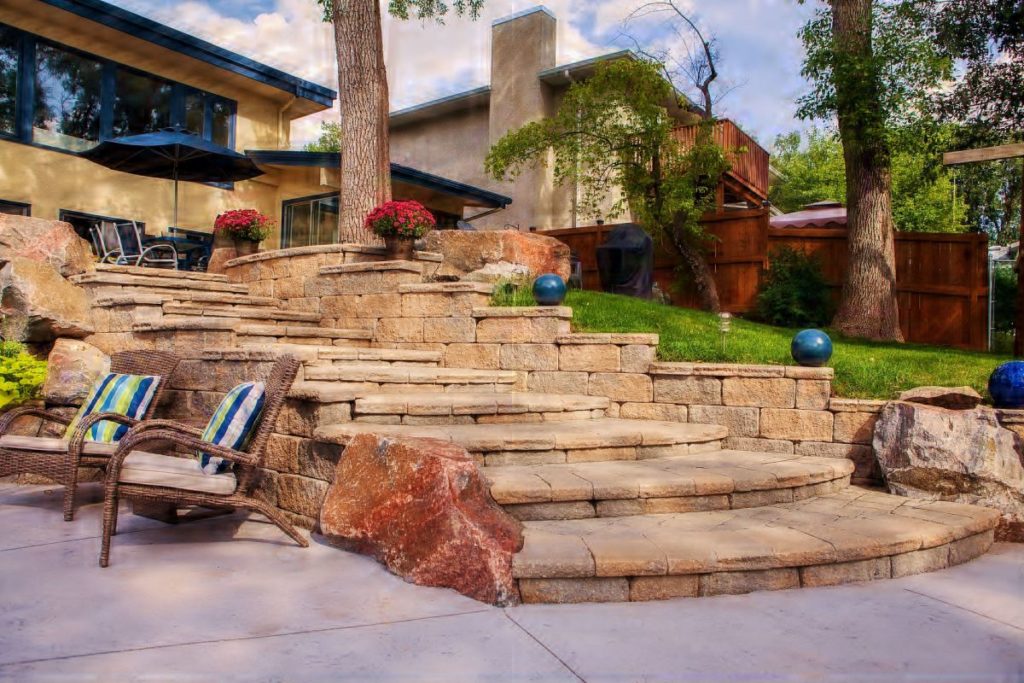 We added a variety of perennials to the planters between the tiers in the retaining walls to soften the space and create a welcoming environment for the whole family to enjoy.
Check out our gallery for more exciting ideas!